Leave a comment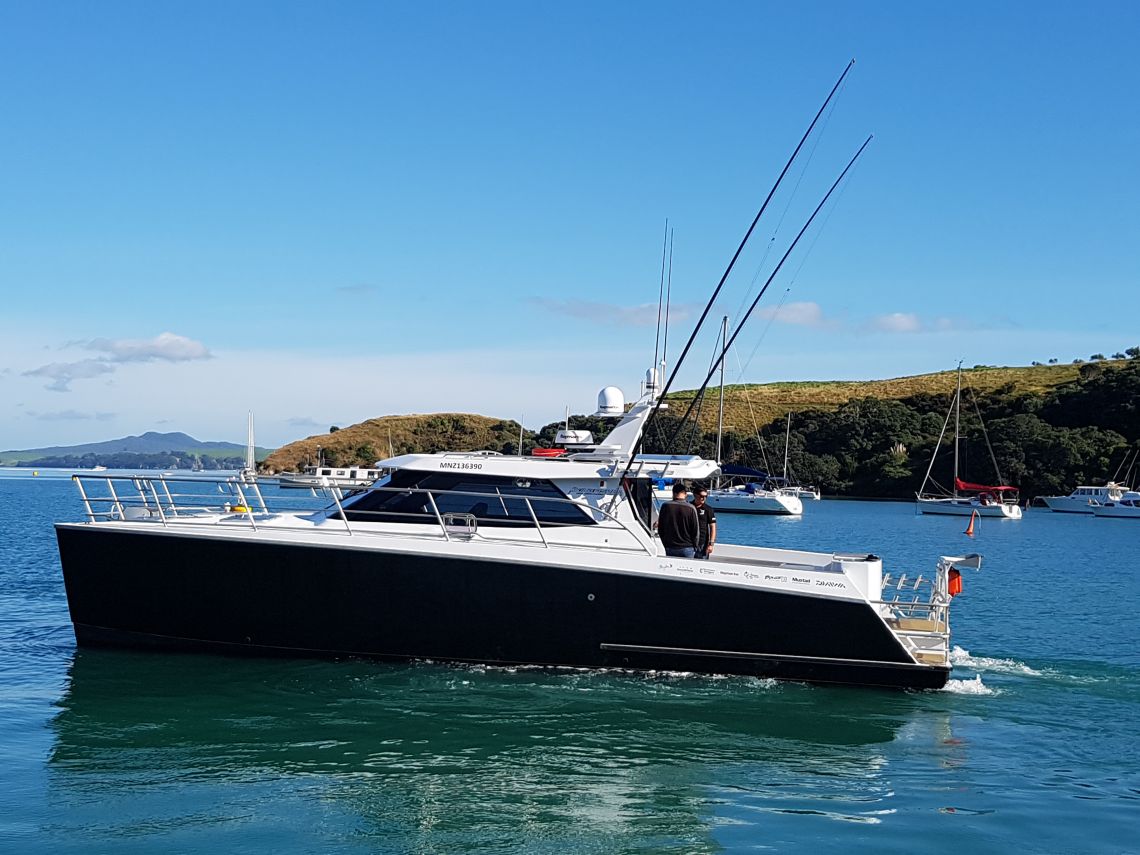 TacklePro Kabura Lure - Red Eye
It was a blustery day for our wind swept friends but that didn't stop Scott (Nautilus Charters) from sending us these great snaps of the TacklePro Red Eye in action.
"What I like about the TacklePro Kabura's is that they go up to 240 gram" said Scott.  He went on to explain "This is useful because its really important to get to the bottom as quickly as possible to ensure the correct angle on the line when winding back in"
Scott was fishing in about 45 meter depths with a strong breeze on the water.  He highly recommends TacklePro Lures and uses them on every charter.
To find out more about Scott's Charters Visit Nautilus Charters
Catches of the day...
Pictured Above, Kiwi's are blessed with some of the worlds largest Kingfish and while live bait is normally assumed as the best bet, as the picture shows the TacklePro Red Eye was irresistible for this fine specimen.
The legal size limit for Kingfish is set at 75cm  because sexual maturity is reached between 75 and 128cm making the fish around 5-7 years old.  A typical Kingfish will reach 2 – 3kg in its first 12 months.
Proving that TacklePro Kabura's can catch anything , our friends then landed the Gurnard pictured right.  While Gurnards don't reach Massive sizes (1.8kg is probably as big as you'll find) These colourful fish are great to hook up and brighten up any haul.
Gurnards are often found over muddy or sandy sea floors so once again reaching  the bottom quickly and vertically is critical to success and this is where TacklePro Kabura Lures can help you land your prize catch time and time again
Also Available...