Introducing
TacklePro Kabura Style Lures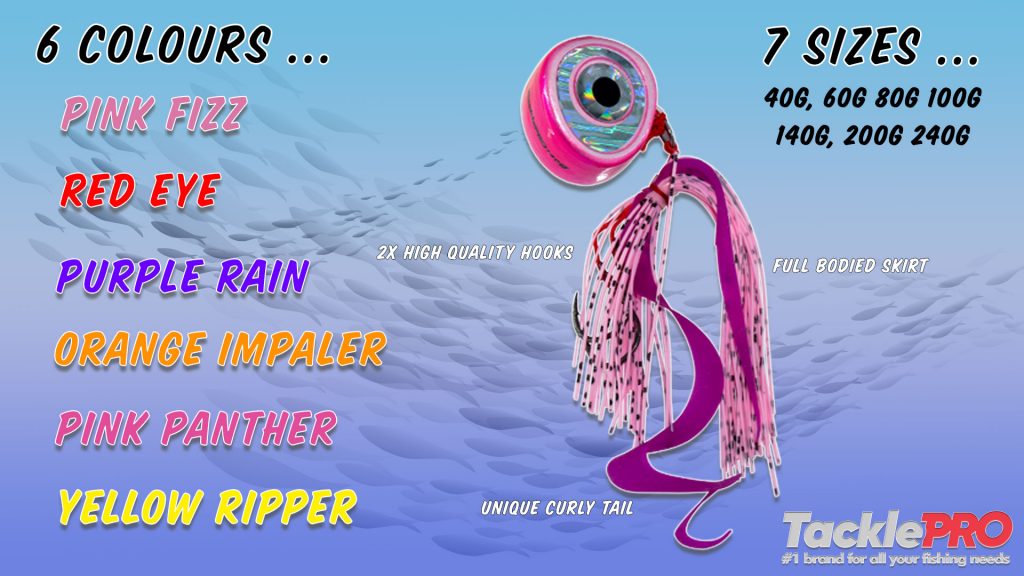 Kabura style lures have become hugely popular among kiwi anglers for targeting everything from snapper, gurnard, kahawai, john dory, trevally, blue cod and kingfish.  TacklePro's Kaburas feature a bulkier tail than most, it's curlier "new generation" tail and 2 coloured skirt are designed to withstand repeated attacks from sharp teeth.
The 2 hooks are high qualityand while they may be small in size I didn't have any trouble hooking up with them
One of the attractions of fishing kaburas is the ease with which they are deployed.  While its nice to fish them on a rod & reel designed specifically for the opurpose, a reasonable soft-bait outfit will also do the job.
*text taken from the Tackle Review, featured in NZ Fishings March 2019 edition
CHECK OUT KABURA'S
In The TacklePRO Range…
TacklePRO Recommends...
BEST SELLERS
DISCOVER
FEATURED PRODUCTS
INTERESTING TO READ
OUR BLOG