Leave a comment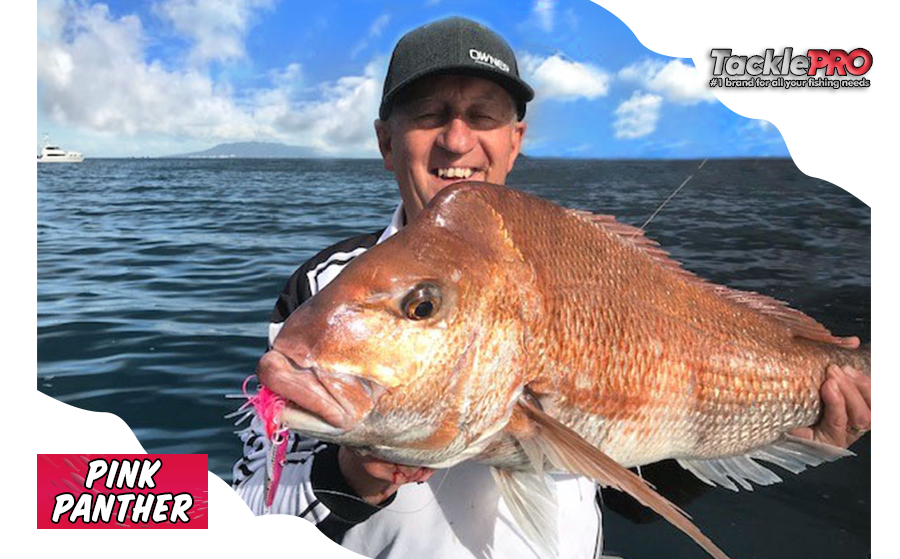 TacklePRO Pink Panther...
Product Specs:
Code: PM612035
Weight: 130 grams
3 Possible Mounting Points
Reaches Bottom Quickly
4 Different Colours Available
RRP – $19.90
How Colin Found The Inchiku...
I wanted a jig that could get to the sea bed quickly and with a minimum of fuss when I was drift fishing…
The thing that appealed to me about the Inchiku Lure was the fact it had 3 points that I could attach to for different situations and attracting different species of Fish.
As I wanted to Hit the bottom quickly and was catching Snapper, I tied my line to the Jig Head and dropped my line over the side of the boat and let it hit the bottom.
Once I felt it land, I began a slow wind back in… Zero Bites so I dropped back down and stated again.
It took a couple of attempts but wasn't long before I hooked this Reasonable Snapper and went home happy.
I've been impressed with the TacklePro Lures everytime I've used them, and I always count them for the big catch.
Check Out The Full Range Of Pink Panther Inchiku's