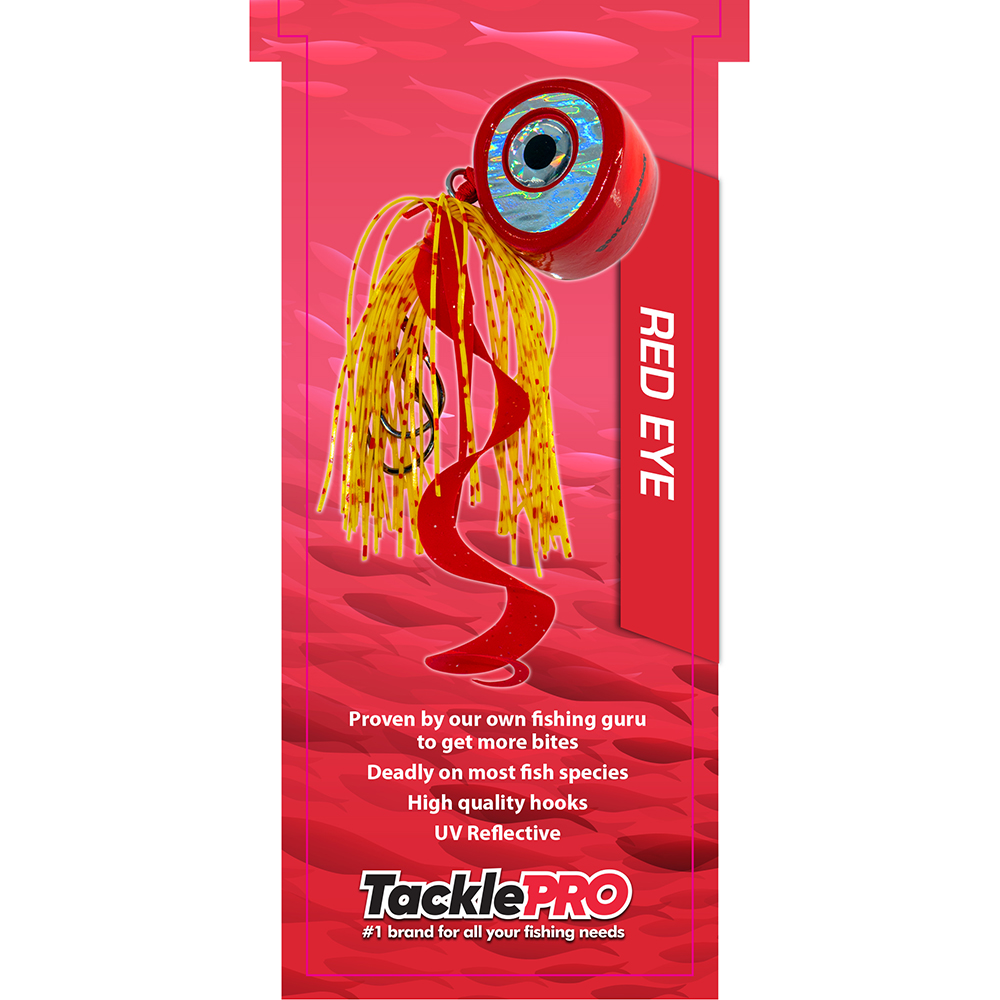 TacklePro Kabura Lure – Red Eye
$18.80 – $27.90
TacklePRO Kabura Lures:
The Kabura Lure has become a very popular method of fishing in New Zealand. Suitable to use in waters of depths up to 80 meters and can be used to catch a wide range of fish species. TacklePRO Kaburas can be easily distinguished due to the unique Curly Tail and 2 Colour Skirt, designed that way to be more attractive and enticing to fish and guarantee more bites. TacklePro Kabura Lures use a High Quality New Generation Rubber Style Skirt, with much more material than most others on the market to attract more fish and last longer. All TacklePro Lures are fitted with High Quality Hooks.
How To Use:
Drop the Lure all the way to the sea bed and pause, then slowly wind 5-10 meters or until you start to feel bites. When a fish does bite dont strike the fish but just continue a slow wind. If it does happen to get off – Drop the lure back down to the bottom and start again. When you have hooked a fish, keep a steady wind all the way up until you land your fish. In deep water or if the boat is drifting quickly, you'll will need to use a heavier Lure or Drift Anchor to avoid too much line angle.
Tackle Pro Kabura Red Eye Lures are Available In :
40g, 60g, 80g, 100g, 140g, 200g, 240g
Choose Your Size Below:
| | |
| --- | --- |
| size | 100gm, 140gm, 200gm, 240G, 40gm, 60gm, 80gm |
| colour | Red |