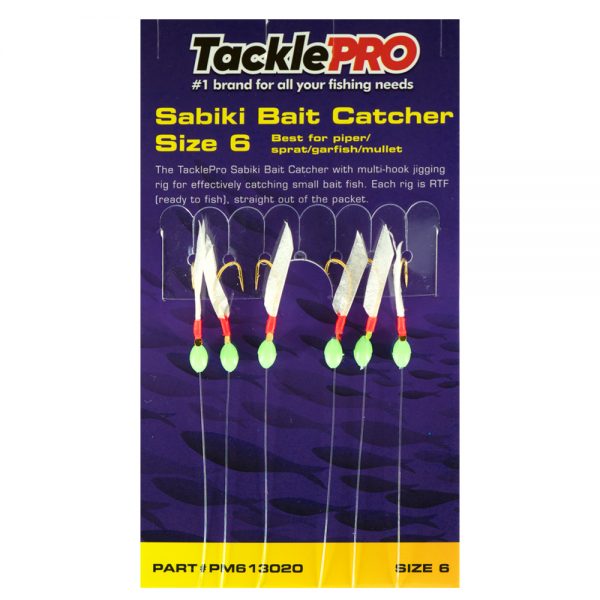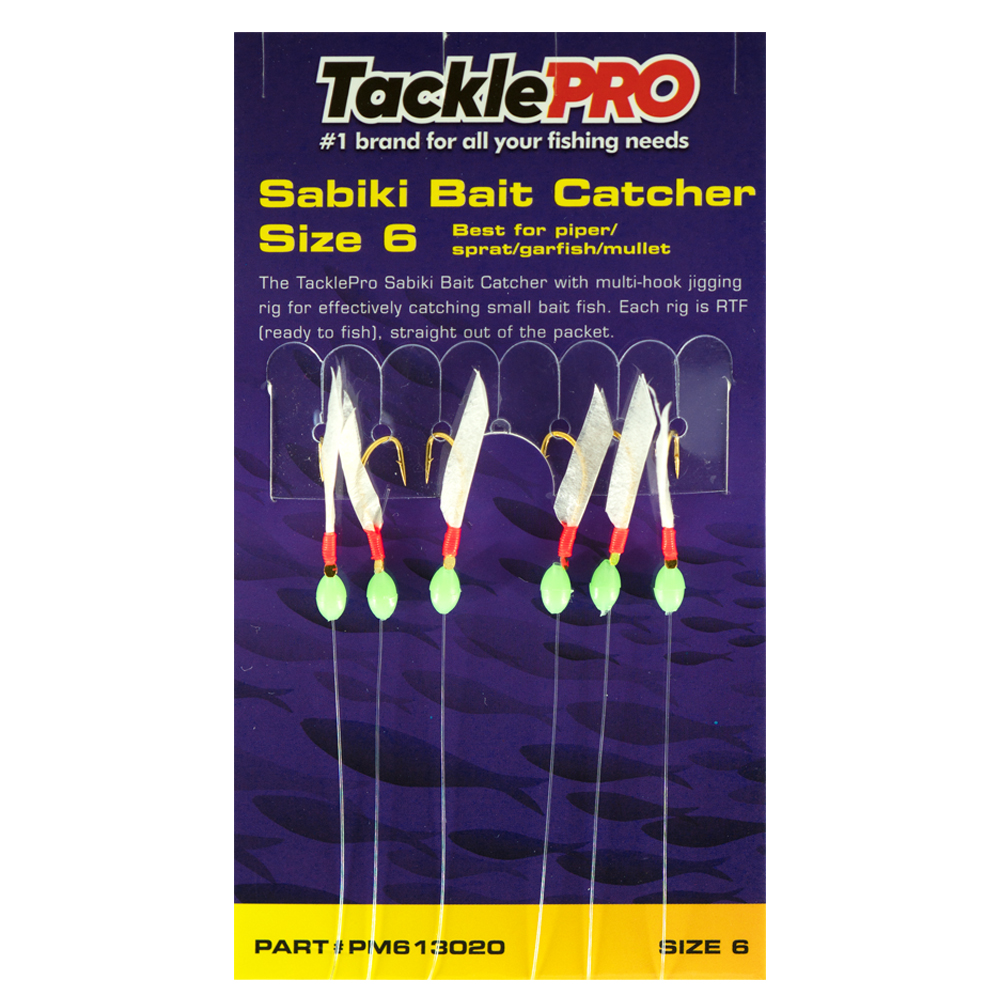 TacklePro Sabiki Bait Catcher – Size 6
$4.90
The TacklePro Sabiki Bait Catcher with multi-hook jigging rig for effectively catching small bait fish. Each rig is RTF (ready to fish), straight out of the packet.
Size 6 – Best for piper/ sprat/garfish/mullet
¥ Quality multi-hook bait catching rig
¥ Razor sharp very strong top quality hooks
¥ Rigs vary in length depending on number of hooks
¥ Also available in sizes: 8, 10 & 12
¥ Quantity: 2 rigs per pack / 3 hooks per rig
TacklePro by ISL has teamed up with some of the best manufacturerÕs with the knowledge and knowhow to produce top quality fishing gear suitable for NZÕs sometimes harsh conditions and the aggressive fighting fish we love to catch.
TacklePro…1# brand for all your fishing needs.
380 in stock