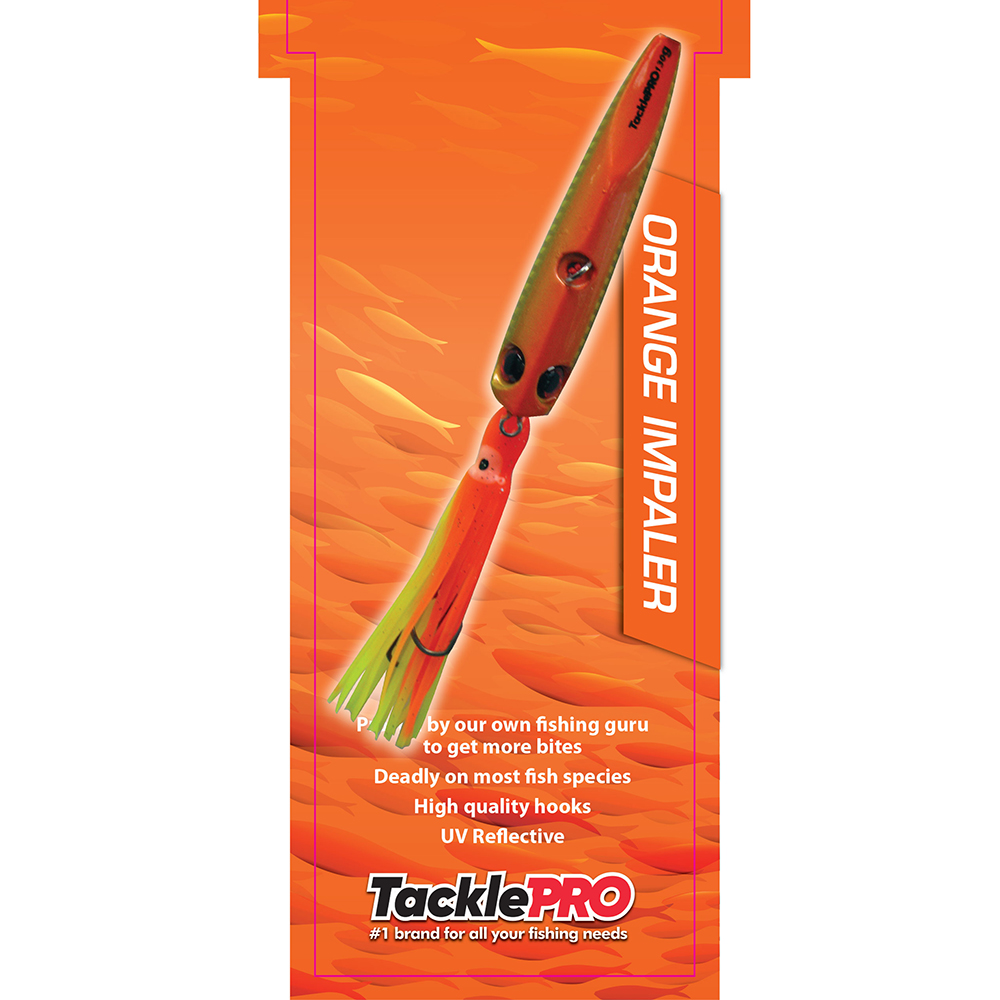 TacklePro Inchiku Lure – Orange Impaler
Inchiku Fishing Lures are a very popular way of fishing that originated in Japan. Ideal for Drift Fishing, Inchiku Lures consist of a weighted body Jig and Octopus hooked skirt with different line attachment options, each offering a different action.
Connecting Your Line:
¥ Attach at the bottom: This is perfect for when youÕre struggling to reach the bottom. The tail weighted jig ensures you reach the bottom quickly, maximising your chances of attracting the most bites.
¥ The top attachment is most effective for catching snapper. Again, like the tail weighted attachment Ð this offers a very much a vertical up and down action.
Inchiku Lures are best used on 12-20lb braid with 30lb fluoro carbon for trace. They are recommended for use on light 60-120g Jigging Rod with an overhead reel. Soft bait rods can be used but its much harder to hook the fish due to the softer action.
The Process:
Drop the Jig all the way to the bottom as fast as possible. Once you hit the sea bed start a slow wind for 5 Ð 10metres. If no bites then drop the Inchiku back to the bottom and start again. You can vary the speed of the wind and the distance you travel depending on results. There is no right or wrong way Ð just have fun and keep trying different things.
| | |
| --- | --- |
| size | 100G, 130G, 20G, 40G, 60G, 80G |
| colour | Orange |